Happy Friday!!  I'm participating in two blog hops this week. Please leave me a note to let me know if you came by from the Blog Hop. Also, if you are a new follower, please leave me a link to your blog so that I may stop by and follow you!


The first REALLY BIG NEWS: I have an updated blog design!! What do you think? I want to thank the most WONDERFUL JennJ of Sapphire Designs for taking my dream and making it a reality. She has turned my blog into a beautiful, professional book review site! She is also a fellow book blogger and she is my FEATURED FRIDAY blogger! Please visit JennJ at her blog: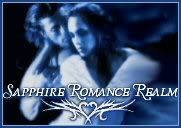 I also wanted to let you all know that TODAY (Friday Aug. 27, 2010) is the FINAL DAY in my 300 Follower Gift Card Giveaway! It is open to all of my Google Friend Connect followers. Details and entry can be found HERE.  I hope you stop by to enter. The winner will be announced soon!
Now for the HOP:
FIRST it's Crazy-For-Books

 :
Question of the week: 
Do you use a rating system for your reviews and if so, what is it and why?
Yes!! I use a rating system. I use the generic 5 star system, although the value of my number of stars may be a bit different… 5 is like an A+ and rarely given. 4.5 is an A, 4 is an A-, 3.5 is a B+ and 3 is a B… so an "average" book for me is a 2.5.  I use the system b/c it gives readers a quick overall idea if I liked a book and how much I did like it. My rating system can be seen HERE.
I'm also participating in Parajunkee's Follow Friday blog hop:
Parajunkee's View is a great place to check out – you can stop in by clicking HERE!
Thanks for stopping by and Happy Reading!