Greetings dear readers. Today I've got a post JUST BECAUSE. No books, no thoughtful conversation…  Kris this is for YOU!
For those that aren't following KrisNGoodBooks on Twitter OR visit her delightfully witty and at times, down-right naughty BLOG, you are missing out! She is my kind of lady and makes me laugh a LOT! I mean look what she did to her cat in her Christmas Krismas Card! And where does she find stuff like THIS and THIS?
Anyhow, I *heart* Kris. So when she was talking about how hot the weather was Down Under, I wanted to help her out and send her something nice. I mean, that's what friends do, right? So I found something special and sent it her way… Yet when I suggested she post it on her blog, she denied me *sniff* *sob*.
But since it was all kinds of awesomeness AND because Kris dared me, I'll post it here… What do you all think? Don't you think Kris should keep it?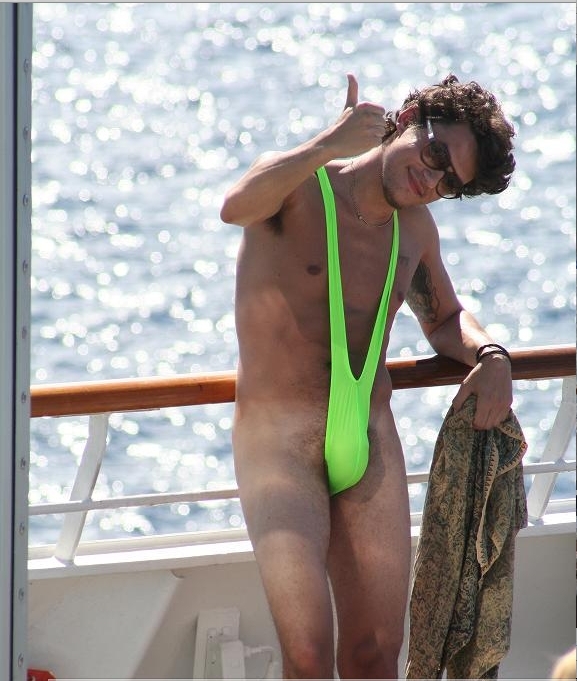 Dude, I give you TWO THUMBS UP!
Anyhow, thank you to the Huffington Post for providing the photo!  And with that image now burned in your mind… Have a good day!