Readers: Today I would like to welcome my two newest members to the review team here at That's What I'm Talking About. You can read more about Gikany and Una in the "About Us" section of the blog.
Gikany and I are thrilled to be taking over, ahem, we mean reviewing books here
 on Twimom's blog.  We think the best way for us to introduce ourselves is to say that we are book addicts.  There are so many wonderful books out there, and we can say for sure that Gikany and I are not snobby when it comes to a particular genre.  Although, we may have our personal favorite genres (and authors) between the two of us, we cover the gamut.  Books are to be read and enjoyed; they are the ultimate escape from the rigors of our realities.  

Today, however, we aren't going to discuss anything that general, because you'll be here for hours reading about our loves, opinions, recommendations, etc.  Gikany and I believe that our first post to That's What I am Talking About *Westcoast Remix* should reflect a book that we feel is a
must
read for urban fantasy fans.  Have you heard of Patricia Briggs?  She is the author of the fantastic Mercy Thompson series.  She has developed a well-crafted world filled with numerous types of paranormal creatures, all with intriguing associated mythologies.  To prepare you for the upcoming review of her soon-to-be-released River Marked, (Gikany and I are eagerly awaiting this new novel) we are going to give you a quick overview of the series and *hopefully* a review of the first book in the series, Moon Called, if we don't seriously sidetracked talking about the series.  Please note, to truly understand, follow and enjoy the series, you need to start reading from the first book.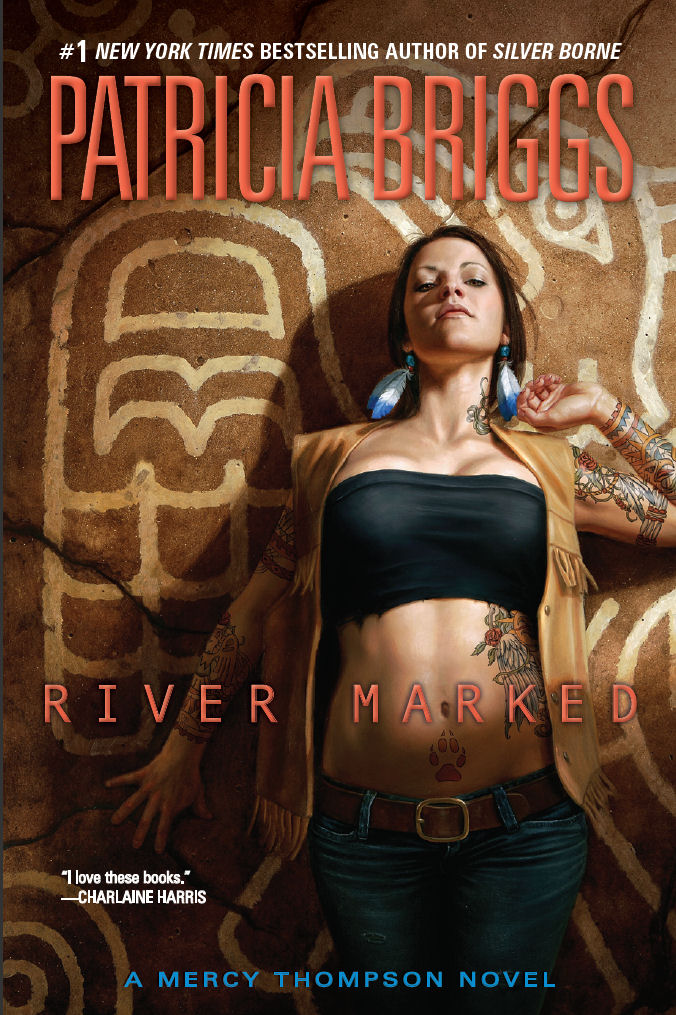 One of the most unique elements of the Mercy Thompson series is that the main character, Mercy Thompson, is not only female, but Native American with a most unique ability.  Mercy is a walker; able to change into a coyote at will.  Her abilities are based on the Native American legends of skinwalkers.  Her abilities do not make her bigger or stronger or more powerful, but give her a unique insight into the world surrounding her.  What we love most about Mercy is that although she can change into a coyote and knows werewolves, vampires and fae, we feel like we have so much in common with her.  She is very down to earth and is a complex character.  Mercy is very compassionate and has a strong independent streak in her.  She is very intelligent and well educated but prefers to swing a wrench rather than pursue a more "genteel" career.  Her mother would prefer she pursue a teaching career, however, it would not be feasible considering her lifestyle.  She sometimes makes mistakes, but she owns up to them.  We love her sense of independence and her fearlessness when it comes to making the hard decisions.  Her motto is sometimes, "better to ask for forgiveness than ask for permission."  Considering the situations she barges into being a relatively "less powerful" paranormal creature, this is a courageous though some what foolhardy stance.  
We rate this series with an overall 4.75 (there is an on-going discussion about this – feel free to ask…).  But it is a
MUST
read!