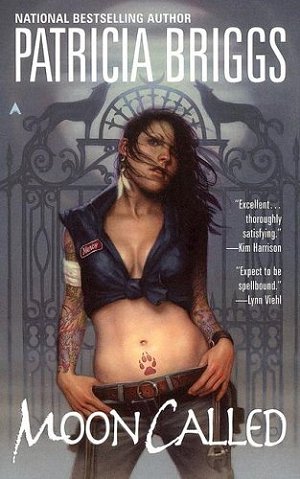 My home is a single-wide trailer almost as old as I am that sits in the middle of a couple of fenced acres.  There are a lot of small-acreage properties in Finley with trailers or manufactured homes, but along the river there are also mansions like the one my neighbor lives in.
I turned into my drive with a crunch of gravel and stopped the old diesel Rabbit in front of my home.  I noticed the cat carrier sitting on my porch as soon as I got out of the car.
Medea gave me a plaintive yowl, but I picked up the note taped to the tope of the carrier and read it before I let her out.
MS. THOMPSON, it said in heavy block letters, PLEASE KEEP YOUR FELINE OFF MY PROPERTY.  IF I SEE IT AGAIN, I WILL EAT IT.
I undid the latch and lifted the cat up and rubbed my face in her rabbitlike fur.
"Did the mean old werewolf stick the poor kitty in the box and leave her?" I asked.
She smelled like my neighbor, which told me that Adam had spent some time with her on his lap before he'd brought her over here.  Most cats don't like werewolves-or walkers like me either.  Medea likes everyone, poor old cat, even my grumpy neighbor.  Which is why she often ended up in the cat carrier on my porch.