When she's not reading books for That's What I'm Talking About, VampBard has a day job that really doesn't need to know what she reads in her spare time.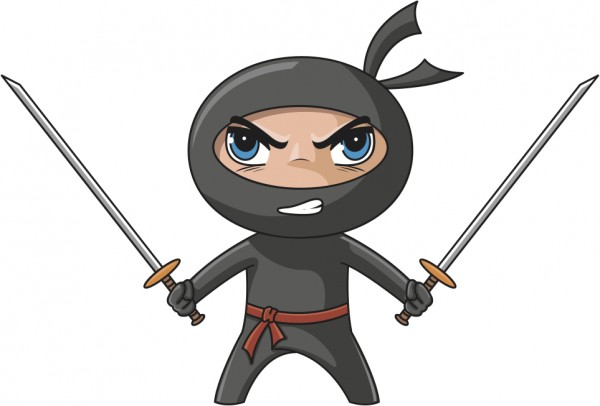 10. Secretly, my favorite reason to have a Kindle is because I can read paranormal romance in public without using a book cover or wrapping my book in a brown paper bag. Doesn't work for Playboy nor a pint of your favorite liquor; pretty sure someone would have eventually called me out.
9. Avoid discussing what you're reading in public. Someone who knows someone that knows your boss may be listening. If you find yourself in a position where you THINK it's safe to talk books, check again prior to beginning your conversation. Only a Ninja would triple-check a perimeter in that manner.
8. Be sure you have a virtual bookshelf, and that you're using the same pseudonym that you've chosen to use for reviews (if any). Should someone figure out that you enjoy the same type of books, it's OK to work together. Never. NEVER reveal your true identity.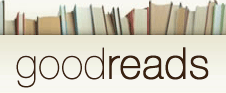 7. There's 'job' security in blogging romance novels. Everyone loves a 'Happily Ever After', and romance novels are the best way to find that blissful state. Supernatural Ninja Skillz are wicked awesome when you need to sneak in, read the super smut, and whip up a phenomenal review for an epic blog.
6. Sneak into blogging to justify your book habit. Seriously. That way, you're doing something productive for society whilst perusing your favorite paperback. You can also use your Ninja mind-control skills to persuade people that every book you read is for review, and you're on deadline. Easier if you have an e-reader and don't have to hide covers!
5. Virtually stalk your favorite authors. Get to know them. Their websites and blogs are awesome places to get started. If you're ready to stealthily slip into uber-ninja mode, find an author chat.
4. Be truthful when writing reviews. If you're not, someone may find out your digital hang-outs and taunt you. Maybe. That's the reason I give myself for being honest about what I've read. I'd have more ammunition to fire back, that way 🙂
3. Figure out your reviewing 'voice'. Try on a few if you're not sure. Writing voice isn't like underwear. You can put it back if you try it on and don't like it.
2. Find a fabulous sister-from-another-mother that's completely into blogging, has a phenomenal blog, and has a content focus in which you're interested. Use your mind control to surreptitiously get her to invite you to write a review or two…or more… each month.
1. Always, always, always… use a pseudonym. Can't be stealthy like a ninja if you're flaunting your original dog-tags on every post 😉