Mistletoe Madness Winners
Thank you to everyone who helped make Mistletoe Madness a HUGE success. I want to give a special shout out to all of the authors who donated posts and items to giveaway during the event. I also want to give a great big squishy hug of thanks to my co-hostess, Jennifer The Book Nympho. You guys ALL rock!
And the winners are…
Here are the winners of the various giveaways from the Mistletoe Madness event:
For the kickoff event sponsored by The Book Nympho & That's What I'm Talking About
Book of winner's choice: Felicia S. & Loretta T.
For MELTING MS FROST by Kat Black: MaureenE 
For DARKNESS AWAKENED by Katie Reus: Diane S., Michele J., Marcia T.
For REAVER-inspired tote & swag from Larissa Ione: Barrie Mac
For BET ON ECSTASY by Stacey Kennedy: Natasha D.
For DISENCHANTED & CO. books & swag by Lynn Viehl: Stephanie Fredrick
For AN INDECENT PROPOSITION by Stephanie Julian: bn100, Molly S.
For DYING TO LOVE HER by Dana Lorraine: Judy Peterson
For the winners listed above, please email me at twimom227 (at) gmail (dot) com with your contact info. Thank you!
Previously announced winners are:
For HUNTING CAT by PJ Schnyder: Sariah Walters
For CHRISTMAS IN TAHOE by Elisabeth Barrett: Tina B.
For GIFT PACK from Maggie Wells: bn100
For SIGNED BOOKS by Kat Bastion: Lillith Nyx
For OFF THE EDGE by Carolyn Crane: Jane
Plus… the winner of the Mistletoe Madness Blog Hop is:
Maureen C.
Now head over to THE BOOK NYMPHO and find out the winners over there…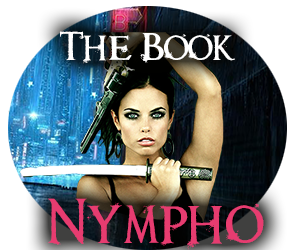 Thanks so much for stopping by this fun event!