Tiger Lily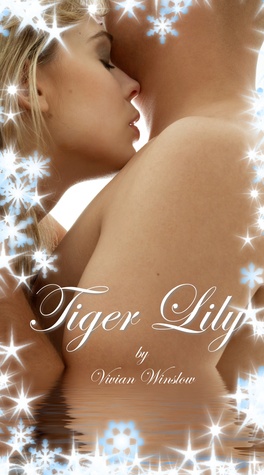 Author: Vivian Winslow
Reviewer: VampBard
Rating: B-
What I'm Talking About:
Tiger Lily is the third novella in the Gilded Flower series, and although each is a separate title, this book is not really a stand alone. I sat down and read all three in one evening. I rated each individually, based on where I was in the over-all arc.
I'm being generous with the B- rating for this novella. I feel that Lily has her HEA, and her plot arc ends here; however, there are too many loose ends for me. I feel like the string of three novellas I read had a loose plot, stringing one of Lily's sexual encounters to the next. I am a reader that's big on plot and character development, and I'm taking that into consideration with my rating – trying to not let my own idiosyncrasies affect the grade. While Lily had minor growth through the three titles – from shrinking flower to a bloomed rose – I feel that there could have been more done with her character.
If you're looking for short erotica, this is definitely a decent title. The three novellas should be read in order, however, as the minor plot runs full course through all three titles.
NOTE added by Jen: the author has a second story arc coming out this fall, starting with Blue Dahlia, with three new novellas centering on character Dahlia. 
My Rating: B- Liked It, but I had a few small issues
About the Book:
Weary from battling a hostile takeover attempt of her family's company, Lily seeks a distraction in Todd, an erstwhile bartender with a large trust fund and magical tongue. Meanwhile, a connection seems to be developing between Lily and Alejandro, a wealthy and gorgeous Cuban-American, whose brother, Rodrigo, is dating Lily's twin sister, Dahlia. When Alejandro unexpectedly rebuffs Lily one night, she is deeply dismayed. But, after seeing Alejandro's picture with a gorgeous Latina model in the gossip pages, Lily thinks it wasn't just a misunderstanding. When the sisters and brothers reunite in Aspen for a ski weekend, will Lily's heart remain frozen or will the fire between her and Alejandro rekindle and melt away the ice?
Release Date: July 15, 2014
Publisher: self-published
Series: Gilded Flower #3
Genre: erotica
Format(s): e-book
Book Source: Author
Purchase Info:
Tiger Lily (Gilded Flower #3)
Reviews in the Series:
Gilded Lily by Vivian Winslow (Gilded Flower #1)
Calla Lily by Vivian Winslow (Gilded Flower #2)