The Beautiful Ashes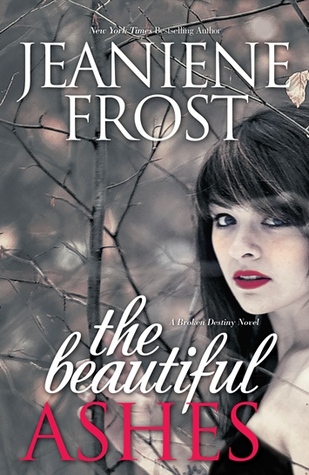 Author: Jeaniene Frost
Reviewer: Gikany & Una
Rating: A-
What We're Talking About:
Gikany and Una have discovered a new and wonderful series called The Broken Destiny.  The Beautiful Ashes is a new series by Jeaniene Frost and it is fresh, fascinating and fun.
First, we really like this mythology.  Angels and demons are the primary focus in this series.  As the series name denotes, it has a strong element of destiny woven into it.  Are you more than your ancestors?  Is destiny truly cast in stone or is it more fluid?
In this book, we are given a look at the demon realm, and it is truly fascinating.  The way that it is illustrated is very different from typical mythology, and we enjoyed the change, as well as the creativity behind it.  The different creatures that inhabit the world, the way the world is organized, and the demon culture are really interesting.
Our heroes, Adrian and Ivy, are compelling.  Ivy's plight is gripping; her dedication to finding and rescuing her sister is admirable.  She will do anything to save her sister and to return to the life she had.  Ivy seems to take things as they come and work at internalizing them.  She tries not to be too judgmental, but we did find that she would sometimes say one thing but act another.  We understood that she is in a tough place, being forced to trust, but when she gives her trust, we thought she would not later waffle on it.  However, given the gravity of her situation, we can understand fearing that she was making a mistake and questioning those decisions.
However, it is Adrian that we found mesmerizing us.  He is unbelievable. This mysterious and somewhat brooding man who is more than he seems, he is hard not to fall head over heels for.  We found him stoic, solid, but also loyal to a fault in some ways.  The attraction between him and Ivy is completely understandable and we enjoyed its slow burn through the novel.  Though it is not resolved in this story, we have a feeling that it may be an overarching story line.
The Beautiful Ashes is a great start to what may be a fabulous new series.  The characters are engaging, the world is fascinating and fresh and with the cliffhanger at the ending, we cannot wait until the next novel is out.  If you enjoy urban fantasy/new adult novels, demons and angel mythology, and great storytelling, pick up the first in the new Broken Destiny series.
Our Rating:  A- Enjoyed A Lot
About the Book:
In a world of shadows, anything is possible. Except escaping your fate. 
Ever since she was a child, Ivy has been gripped by visions of strange realms just beyond her own. But when her sister goes missing, Ivy discovers the truth is far worse—her hallucinations are real, and her sister is trapped in a parallel realm. And the one person who believes her is the dangerously attractive guy who's bound by an ancient legacy to betray her. 
Adrian might have turned his back on those who raised him, but that doesn't mean he can change his fate…no matter how strong a pull he feels toward Ivy. Together they search for the powerful relic that can save her sister, but Adrian knows what Ivy doesn't: that every step brings Ivy closer to the truth about her own destiny, and a war that could doom the world. Sooner or later, it will be Ivy on one side and Adrian on the other. And nothing but ashes in between…
Release Date: August 26, 2014
Publisher: Harlequin
Series: Broken Destiny #1
ISBN: #978-1306906722
Genre: Urban Fantasy, New Adult
Format(s): paperback (304 pages), e-book, audiobook
Book Source: Publisher
Purchase Info:
The Beautiful Ashes (Broken Destiny #1)