Now that Christmas is over and you have a fridge full of leftovers, what are you going to do? Well, here at That's What I'm Talking About, we are holding a GIVEAWAY!!
The Prizes:
The following authors are generously donating some awesome prizes:
Author

Prize

Restrictions

M.L. Brennan

signed copy Tainted Blood

US only

Hailey Edwards

winner's choice of format (paperback or digital)
Dog with a Bone

Paperback is US only,
digital is int'l where not prohibited

Dawn Brower

winner's choice from
author's backlist (digitial)

Int'l where not prohibited

Shawntelle Madison

one of three signed copies of
Coveted


US only

Amanda Marie

digital copy Scandalous Endeavors

Int'l where not prohibited
About the Books: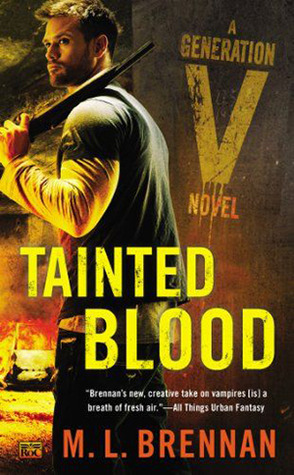 Tainted Blood by M.L. Brennan
Former film student Fortitude Scott is finally gainfully employed. Unfortunately, said employment happens to be with a group of sociopathic vampires—his family. And as much as Fort is loath to get too deep into the family business, when his brother, Chivalry, is temporarily unable to run the territory, it's up to Fort to keep things under control.
So when the leader of a powerful faction of shifters turns up murdered, Fort finds himself tracking down a killer while navigating dangerous rivalries, longtime grudges, and hidden agendas. Even with the help of his foxy kitsune sidekick, Suzume, he'll need to pull out all the stops to hunt for the paranormal assassin.
But as he calls on fairies, witches, and ghouls for help, he discovers that the problem is much bigger than a single dead werebear. The supernatural community is preparing for a massive shift in power within the Scott family leadership—and Fort has landed right in the middle of the gathering storm.…
Dog with a Bone by Hailey Edwards
Half-bloods with Thierry's skill set are given two options. They can join the conclave's marshal program, or they can pack their bags. Turn down the job offer, and you've just shredded your residency pass for the mortal realm and booked yourself a one-way ticket to Faerie.
Texas is the only home Thierry has ever known, and she's not going anywhere. Even if it means following in her notorious father's footsteps as a peacekeeper. But pinning on the badge opens her eyes to the fact sometimes fae need protection too, and that sometimes humans are the real monsters.
Books by Dawn Brower
A Flawed Jewel
Pieretta Carlyle experienced the loss of her father, leaving her alone in the world except for her grandpere, Comte Renard Dubois. The comte insists that she travel to France to live with him. Pieretta doesn't want to leave Charleston and the only home she has ever known. Her grandpere is her guardian, and she must do what he says.
Thor has a score to settle, and Pieretta is the key to his revenge. He became a pirate unwillingly after his business partner tried to murder him. He must acquire Pieretta by any means necessary, and he doesn't mind plundering a ship to obtain her.
When Pieretta and Thor meet, they are instantly attracted to each other against their better judgments. Pieretta is disgusted by the pirate's actions. Thor knows what Pieretta believes, but proceeds with his plans anyway. She is only a tool to achieve vengeance. What happens will depend on Thor's need for revenge and Pieretta's ability to forgive him for his dastardly deeds.
A Crystal Angel
After a night of cards and drinking, Thor's splitting headache is the least of his worries. When a messenger arrives with a contract for him to sign, his wife Pia discovers he's agreed to betroth their son to the Earl of Devon's daughter. Pia's beyond furious and demands he fix it—or else. After overhearing the argument between their parents, the twins Liam and Lily decide to runaway in protest of the contract. Thor and Pia set out to find their rebellious children before something dreadful happens to them. Will Thor convince Pia to forgive him and find the twins before Christmas, or will their family fall apart forever?
Cowgirl Fever
Dallas Novak swore off women after his fiancée broke their engagement when his parents died. His plans were drastically changed when he was suddenly responsible for his family and their ranch, Novak Springs. Resigned to his new life, he threw himself into making the ranch successful alongside his siblings. They were the only things he had room for in his life. That changes when his little sister comes home from college with a broken heart of her own. She needs a distraction and has an idea for a Cowgirl Yoga program on the ranch. Dallas reluctantly agrees to give her new business a trial run so she has something to keep her mind on her lost love.
Ginnifer Zeiss is a well-established journalist for a prominent magazine in New York. When Emma Novak approaches her to write an article for her new business, she drops everything to experience what a real ranch is like. She had secretly always loved ranches and is attracted to sexy cowboys. So with her best friend in tow, they prepare to experience a horse ranch in Washington state.
When Dallas meets Ginnifer her is instantly attracted to her. He starts to question his rule of only spending one night with a woman and forgetting about her. The more time he spends in Ginnifer's company, the more he wonders if he can live without her. Can he get over the betrayal he felt when his ex-fiancée left him long enough to grab happiness?
Coveted by Shawntelle Madison
For werewolf Natalya Stravinsky, the supernatural is nothing extraordinary. What does seem strange is that she's stuck in her hometown of South Toms River, New Jersey, the outcast of her pack, selling antiques to finicky magical creatures. Restless and recovering from her split with gorgeous ex-boyfriend, Thorn, Nat finds comfort in an unusual place: her obsessively collected stash of holiday trinkets. But complications pile up faster than her ornaments when Thorn returns home—and the two discover that the spark between them remains intense.
 
Before Nat can sort out their relationship, she must face a more immediate and dangerous problem. Her pack is under attack from the savage Long Island werewolves—and Nat is their first target in a turf war. Toss in a handsome wizard vying for her affection, a therapy group for the anxious and enchanted, and the South Toms River pack leader ready to throw her to the wolves, and it's enough to give anybody a panic attack. With the stakes as high as the full moon, Nat must summon all of her strength to save her pack and, ultimately, herself.
Scandalous Endeavors by Amanda Marie
Amelia is devastated after her father's death. England holds a special place in her heart. Her new guardian, an American uncle, has ordered her to pack.  Her uncle agrees to give her four weeks to settle her affairs, and then she must board a ship bound for America.
Not willing to give up on a life in England, the only home she has ever known, Amelia decides marrying an English peer is her only option. Despite her mourning period she endeavors to trap one of London's eligible bachelors in matrimony.
Lord Goldstone, a Scottish duke, thwarts her carefully laid plans at every attempt. Sparks fly as the pair find themselves at odds with each other. Can they find a way to stop arguing long enough to explore their growing passion? Is it strong enough to make Amelia give up her English home after all?
How to Enter:
So what about this giveaway?! Seven (7) prizes for seven (7) winners. I'm going to divide the contest up into two parts. If you are a U.S. resident, you may enter both contests. If you are international (anywhere other than U.S.), you can only enter the second contest. Please let me know if you have any questions!
To enter, please fill out the Rafflecopter form/s AND leave a comment at the end of this post telling us what you like for holiday leftovers. Personally, I like ham and cheese sandwiches on warm rolls left over from Christmas dinner!
The first contest is for the U.S. Mailing addresses only. This contest is for Tainted Blood (1 winner) and Coveted (3 winners). To enter, please fill out the Rafflecopter form titled U.S. Mailing only. There will be four (4) winners drawn from this contest.
a Rafflecopter giveaway
The second contest is open to everyone*! This contest is for Dog with a Bone (if winner is from U.S. they may select paperback, otherwise it is a digital copy), one of Dawn Brower's backlist, and Scandalous Endeavors by Amanda Marie. There will be three (3) winners drawn from this contest. a Rafflecopter giveaway
* see the fine print for giveaway restrictions.
The Fine Print:
Winners will be selected at random using Rafflecopter. Prizes will be award in the order listed above each contest form, with the first selected winner winning the first prize listed, etc. The giveaway is open during the time specified on the Rafflecopter forms. Winner(s) chosen at random from all eligible entries. This contest is open to both U.S. mailing addresses and internationally where not prohibited by law. Open to participants, 18 years or older, who are legally allowed to participate in such a contest as allowed by their local laws. All federal, state, local, and municipal laws and regulations apply. Void where prohibited. No purchase necessary. By participating in the contest, participants agree to be bound by the decisions of the contest sponsor. Prize will be delivered by the author. This blog, its reviewers, and the owner are not responsible for items lost in the mail. By entering this giveaway, participants agree to abide by these terms.
I hope each of you is enjoying a wonderful holiday season and maybe even getting in a great book!