Jennifer Estep is back at That's What I'm Talking About today to celebrate the release of her brand new book, Cold Burn of Magic, which kicks off her new Black Blade young adult urban fantasy series.  I think everybody who reads this blog knows how much we adore Ms. Estep and her work here at That's What I'm Talking About, and we are thrilled to have her back again today. Welcome Jennifer!
Jennifer:  Thanks for hosting me on your blog again. I appreciate it and all the nice words about my books!
Jen: As I mentioned earlier, we are celebrating your newest release, Cold Burn of Magic. Will you share with us a little about your new series?
Jennifer: Cold Burn of Magic is the first book in my Black Blade young adult urban fantasy series. The book focuses on Lila Merriweather, a 17-year-old thief who lives in Cloudburst Falls, West Virginia, a town dubbed "the most magical place in America." Tourists come from around the world to tour all the magic-themed shops and attractions, as well as see monsters like tree trolls, copper crushers, and more in their natural habitats.

Lila does her best to stay off the grid and avoid the Families — mobs — who control the town. But when she saves a member of the Sinclair Family during an attack, Lila finds herself caught in the middle of a brewing war between the Sinclairs and the Draconis, the two most powerful Families in town.

So basically, the book is about magic, monsters, and mobsters. I hope that readers enjoy getting to know Lila and following her adventures in Cloudburst Falls.
Jen: So your protagonist is a thief?! (And in your Elemental Assassin series, the protagonist is an assassin.) What do you find appealing about a dark heroine? What challenges do you face trying to write such a character?
Jennifer: Lila is a thief and a very good one, according to her. She is definitely very sassy, snarky, and confident in her skills. LOL.

I like writing dark heroines like Lila and Gin, who are really sort of antiheroes. They do bad things, like steal, but many times, it's to protect themselves or their friends and family. The worlds that Lila and Gin live in are definitely dangerous places, and I like writing heroines that can handle anything that's thrown at them. Plus, I love writing fight scenes and having dark heroines lets me put a lot of action and adventure into my books.

It's definitely a challenge to write a character like a thief (Lila) or an assassin (Gin) and make them relatable, likeable, and someone that you actually root for. But I like taking dark heroines and making them characters that folks hopefully enjoy reading about and want to get their happy endings.
Jen: Why bacon? I mean, it is nearly a perfect food, but…
Jennifer: I always enjoy writing about food in my books. When I was creating Lila's character, I decided that I wanted her to have a favorite food.

In the past, my friends and I have done cookouts where we all make a couple of dishes, then we hang out, eat, watch football, and talk about books, movies, and more. We dubbed it "Meatfest". One time, one of my friends mentioned bacon-wrapped dates that he'd eaten somewhere. I made them, and they were really good, probably one of the best bacon dishes that I've ever had.

So when I was thinking about Lila's favorite food, bacon just sort of popped into my mind. Plus, it's become really popular over the past few years, and people make all sorts of interesting things with it. So yeah. Lila loves bacon. LOL.
Jen: Black Blade is the second YA series you've penned. Did the success and/or experience of writing the Mythos Academy series influence your decision to write another YA series?
Jennifer: I enjoyed writing my Mythos Academy series, and as I was wrapping it up, I started thinking about what I wanted to write next. I came up with the idea for Cold Burn of Magic and my Black Blade series, and things just went on from there.

I like writing YA because it lets me tell a little more of a coming-of-age story with a heroine who's trying to figure out her magic, her goals, and what she wants her place in the world to be. It's definitely a different challenge from writing an adult series, but I enjoy it.
Jen: TWITA reviewers Gikany & Una enjoyed the Mythos Academy series and found the ending both well-written and satisfying. Do you already have an ending planned out for Black Blade? Does the new series share any parts of the Mythos Academy series such as settings or characters?
Jennifer: Thanks! I appreciate that. Glad that they enjoyed my Mythos Academy series.

I'm a panster, so I don't do a lot of advance plotting, but I have a general idea of how I want to end my Black Blade series. I think it's really important to give readers a great, satisfying ending to a series—the best ending that you can write as an author—and that's what I strived to do with my Mythos Academy series. Hopefully, folks will enjoy the ending of my Black Blade series too when that happens.

My Black Blade series doesn't share any settings or characters with my Mythos Academy series, but I do like to put little Easter eggs in my books that reference characters, places, and creatures in my other series. So be on the lookout for those in Cold Burn of Magic and my other books.
Jen: So in 2015, you are kicking off your new YA series, self-publishing a title from your Bigtime adult paranormal romance series, and releasing the thirteenth book in your hugely popular Elemental Assassin adult urban fantasy series. Anything more you'd like to add? How do you keep the series straight? Do you ever put little Easter Eggs from one series into another?
Jennifer: It is definitely a busy year for me. LOL. But I really like having so many books out for folks to hopefully read and enjoy.

Cold Burn of Magic was released yesterday, April 28. Dark Heart of Magic, Black Blade #2, will be out on Oct. 27.

Spider's Trap, Elemental Assassin #13, will be out on July 28, with book #14 tentatively set to be published in Dec. 29.

Fandemic, Bigtime #5, will be out on June 2.

I've posted excerpts, cover art, and more info for many of the books on my website: http://www.jenniferestep.com/

I only work on one book/project at a time so that definitely helps me keep everything straight.

In all of my books, I include Easter eggs or little references to all my other series. For example, in my Elemental Assassin books, Finnegan Lane often wears suits made by Fiona Fine, a fashion designer character from my Bigtime series. Then, in my Bigtime series, characters talk about visiting Ashland or getting barbecue from the Pork Pit restaurant in my Elemental Assassin series. And there are references to my Mythos Academy and Black Blade series as well.

I have a lot of fun including the Easter eggs, and I hope that readers enjoy the little references.
Jen: Jennifer, thank you so much for taking the time to stop by That's What I'm Talking About. It has been a true pleasure! Where can readers find you this year?
Jennifer: Thanks again for hosting me. I appreciate it.

I'll be attending a couple of conferences this year, including RT in Dallas and the Heart of Dixie reader luncheon in Huntsville, Alabama. And here are some of the places where readers can find me online:

Website: http://www.jenniferestep.com/
Blog: http://www.jenniferestep.com/blog/
Facebook: http://www.facebook.com/JenniferEstepAuthor?fref=ts
Twitter: http://www.twitter.com/Jennifer_Estep  (@Jennifer_Estep)
Goodreads: http://www.goodreads.com/author/show/580315.Jennifer_Estep

Happy reading, everyone! 🙂
 About Cold Burn of Magic:
THERE BE MONSTERS HERE…
It's not as great as you'd think, living in a tourist town that's known as "the most magical place in America." Same boring high school, just twice as many monsters under the bridges and rival Families killing each other for power.
I try to keep out of it. I've got my mom's bloodiron sword and my slightly illegal home in the basement of the municipal library. And a couple of Talents I try to keep quiet, including very light fingers and a way with a lock pick.
But then some nasty characters bring their Family feud into my friend's pawn shop, and I have to make a call—get involved, or watch a cute guy die because I didn't. I guess I made the wrong choice, because now I'm stuck putting everything on the line for Devon Sinclair. My mom was murdered because of the Families, and it looks like I'm going to end up just like her…
About the Author: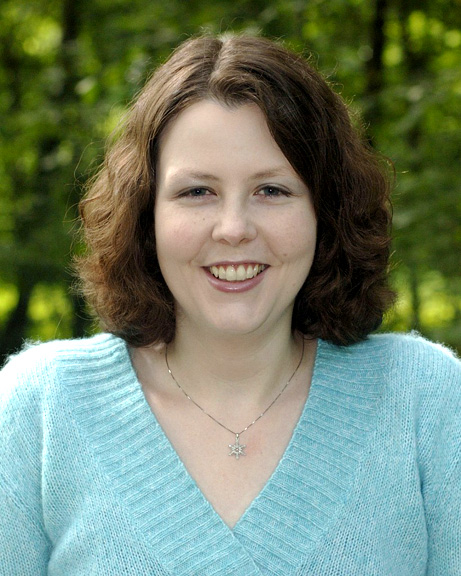 Jennifer Estep is a New York Times bestselling author, prowling the streets of her imagination in search of her next fantasy idea.
Jennifer has worked as a features writer and page designer for a daily newspaper and has more than 10 years of journalism experience. She's a member of Romance Writers of America, Science Fiction and Fantasy Writers of America, and other writing groups.
Jennifer's books have been featured in Cosmopolitan, Entertainment Weekly, Southern Living, and a variety of other publications. You can follow her on Facebook, Goodreads, and Twitter.
Jennifer's books are available in print, audio, and e-book formats from a variety of retailers, including the following: Amazon / Barnes & Noble / Books-A-Million / iTunes / Kobo / Audible / Brilliance Audio
Giveaway:
To celebrate her newest release, Jennifer is generously donating a copy of Cold Burn of Magic to giveaway to one (1) lucky commenter. In order to enter the giveaway, please use the Rafflecopter form AND leave a comment letting us know what characteristic/s do you like in your heroines? The giveaway is open during the time specified on the Rafflecopter form. Winner(s) chosen at random from all eligible entries. This contest is open to US Mailing Addresses ONLY, where not prohibited by law. Open to participants, 18 years or older, who are legally allowed to participate in such a contest as allowed by their local laws. All federal, state, local, and municipal laws and regulations apply. Void where prohibited. No purchase necessary. By participating in the contest, participants agree to be bound by the decisions of the contest sponsor. Prize will be delivered by the author. This blog, its reviewers, and the owner are not responsible for items lost in the mail. By entering this giveaway, participants agree to abide by these terms.
Please email me at twimom227 (at) gmail (dot) com if you have problems with the Rafflecopter form.