Tell Me Something Tuesday is a weekly discussion post where bloggers discuss a wide range of topics from books and blogging to life in general. Weigh in and join the conversation by adding your thoughts in the comments. If you want to do your own post, grab the question and answer it on your blog. Feel free to leave your links in the comments if you are participating.
If you are interested in participating in TMST or receiving periodic emails that list the upcoming TMST topics and questions,  please fill out this GOOGLE FORM.  Participation is optional and never required.
February 22nd: Has a book by your favorite author ever disappointed you badly?
YES!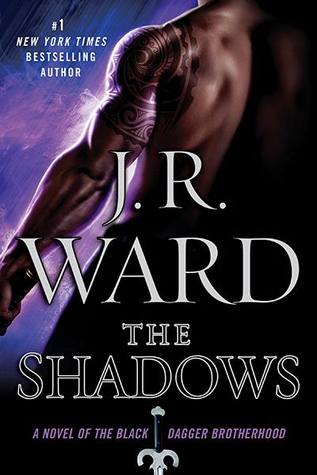 The first book that comes to mind is The Shadows by J.R. Ward (NAL, March 2015). Back in the day, I was a big fan of Black Dagger Brotherhood. I preordered every book. I read them all immediately. Were they problematic? Sure! But I didn't care. I read the books with passion. However, when J.R. Ward put forth The Shadows and did the unthinkable.
I really liked Trez and iAm's intertwining story and how the complications of Trez's forced mating with the Princess all played out. I adored Selena and Trez's love story. It was one of the best romances from BDB in a very long time. Selena is a heroine I could get behind. So why the hate? Without spoilers, I will tell you that the ending of this book, the ultimate resolution, was so egregious in my mind and heart, that it left me unsettled and speechless. I did read one book after that (because its focus was on Rhage), but that book broke BDB for me.
The second book that comes to mind is Battle Ground by Jim Butcher (Ace, September 2020). The Dresden Files is one of the best Urban Fantasy series out there; filled with interesting and flawed characters, creative mythology, and amazing storytelling. Fans waited YEARS to finally get a new Dresden Files book; and Peace Talks came out in 2020. Overall, it was pretty good, but I wasn't happy with a couple of items – the biggest being that there was no complete story within the book: it was only part one, with Battle Ground presumably being part two. However, Battle Ground was flawed from the start.
From the first moment of the book, it was one exhausting fight after another. Harry fights all the bad guys, against all sorts of impossible odds. People get hurt badly. People Harry loves get hurt. Badly. At 40% in, I was battle weary, and I didn't know if I could listen to hours upon hours of non-stop fighting. And then… it happened. It is a horrible, gut-wrenching, and completely unnecessary action. I firmly believe that an author can or cannot do whatever he wishes with his characters and world. But I don't have to like it, and if I deem it too extreme or too much or if it doesn't sit well with me, then I have the right to stop. So I did. And it made me sad because I was not ready to stop reading this amazing series. Maybe someday I'll finish Battle Ground, but for now, it remains one of the most disappointing books I've started.
What about you? Tell Me Something and leave a comment!
Jen